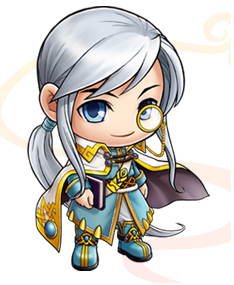 Neinheart is in charge of the Tutorial and Rank Quests. He will guide you through from the very beginning.
Neinheat is mostly doubtful of you and your ability to become a Cygnus Knight, although he eventually warms up to you.
Tutorial Quests
Edit
Beginner Quests
Edit
Rookie Quests
Edit
Novice Quests
Edit
Traveler Quests
Edit
Wanderer Quests
Edit
Voyager Quests
Edit
Adventurer Quests
Edit
Cadet Quests
Edit
Ad blocker interference detected!
Wikia is a free-to-use site that makes money from advertising. We have a modified experience for viewers using ad blockers

Wikia is not accessible if you've made further modifications. Remove the custom ad blocker rule(s) and the page will load as expected.